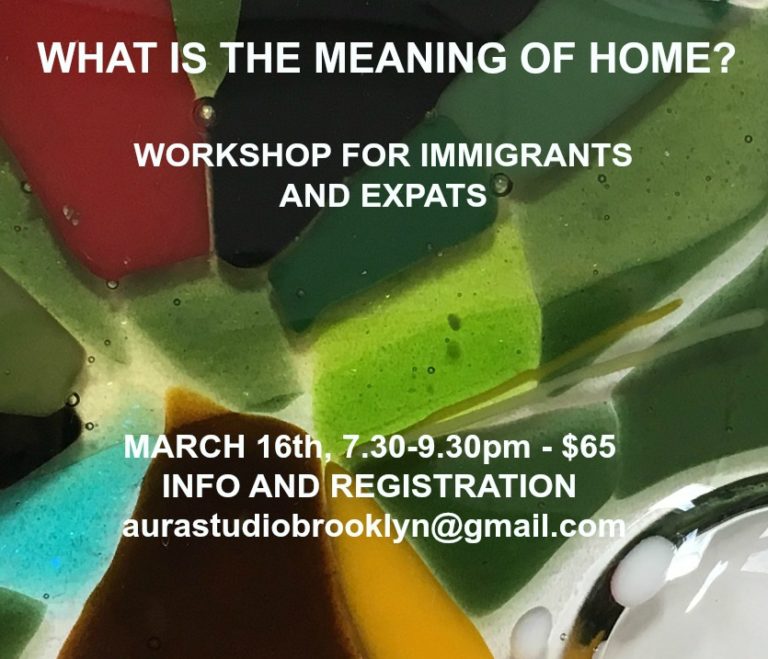 A special workshop for Immigrants and Expats from all over the world about the importance of maintaining our cultural roots while integrating and growing new ones. 
This workshop is a joint invitation from Erica Mirochnik (from Mamás por el Mundo) and the American artist Aura Shahaf Woelfle.
We will explore how we integrate personal values in a new culture and country, exploring the process through group discussion and creating kiln fused glass art.
The workshop: Sharing experiences in putting down roots, and feeling more at home in a different country. Introduction to the glass technique. Working in glass.
When: March 16th, 2017
Time:  7.30pm-9.30pm
Where: art studio in Brooklyn, NY (near the B & Q trains)
Cost: $65 
Beginners are welcome, no prior experience is necessary.
Space is limited to 7 participants, so don't hesitate to register before February 28th
For registration and details send us an email to: aurastudiobrooklyn@gmail.com